Meeting the Challenges of the Oil and Gas Industry

@Model.PrimaryHeadlineSize>

FLIR SOLUTIONS FOR OIL & GAS
Oil and Gas producers have to take on a range of responsibilities, from detecting leaks to meeting environmental regulations, maintaining site security and system integrity. How companies address these issues often depends upon whether they are upstream, midstream, or downstream producers.
Read on to learn about Oil and Gas applications and the FLIR products that can help inspectors, managers, and technicians solve problems quickly and avoid expensive shutdowns.

Explore Your Oil & Gas APPLICATION
EXTRACTION AND PRODUCTION
Whether it involves offshore drilling, hydraulic fracturing, or a production well, natural gas producers need the right tools to avoid product loss and safety hazards caused by unseen leaks.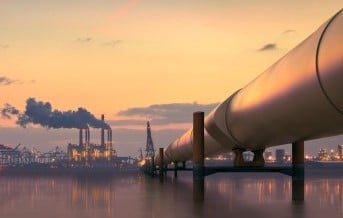 Transmission and Transportation
Regular preventative maintenance helps oil & gas producers avoid fugitive emissions, verify tank levels, and ensure transmission and transportation equipment is running smoothly.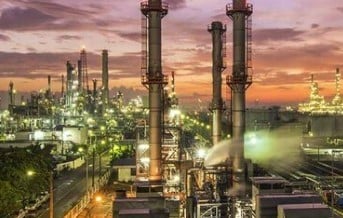 PROCESSING AND REFINING
Processing and refining present unique challenges—from fired furnace damage to critical vessel failure. It's up to service providers to catch potential failures and get them fixed before they turn critical.
FLIR OGI equipment has helped create a safer work environment by helping locate fugitive emissions throughout several facilities.
Optical Gas Imager, Global 500 Energy & Utilities Company
TechValidate. TVID: 5AA-989-37B

Cutting Costs, Product Loss, and Downtime
FLIR optical gas imaging (OGI) cameras are used throughout the Oil and Gas industry to detect methane and other hydrocarbon emissions from the extraction, transmission, and processing of petroleum and natural gas. These cameras visualize hundreds of invisible gases, allowing inspectors, engineers, and maintenance crews to identify leaks safely without having to shut down critical systems.
Infrared Thermography Training Resources
Sign up for scheduled infrared thermography training courses offered through the Infrared Training Center (ITC).
Learn more
Do you have a large group that requires thermography training? The ITC will organize an onsite training course.
Request training