SWaP+C Optimized HOT FPA MWIR Camera Module
Neutrino® SWaP Series
Model: Neutrino LC, Shutterless
Go to Product Support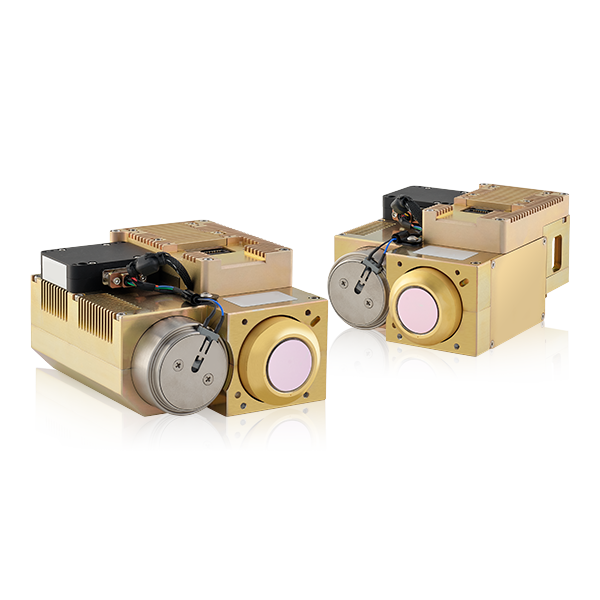 Superior Performance, Faster Time to Market
Multiple Resolution SWAP Optimized MWIR Camera Cores

VGA/15 µm and SXGA/8 µm HOT FPA camera modules in a SWaP-optimized envelope offer low-power consumption, rugged construction, and a wide operating temperature range.

Designed for Integrators

Small, light, and powerful, the Neutrino SWaP Series camera modules come with common interfaces and support documentation/accessories to shorten time-to-market and reduce project risk.

Performance, Reliability, and Support

The Neutrino SWaP Series cameras offer best-in-class image quality, an industry-leading two-year warranty, superior SWaP performance, high reliability, long lifetime, and come with Teledyne FLIR's well-known product support.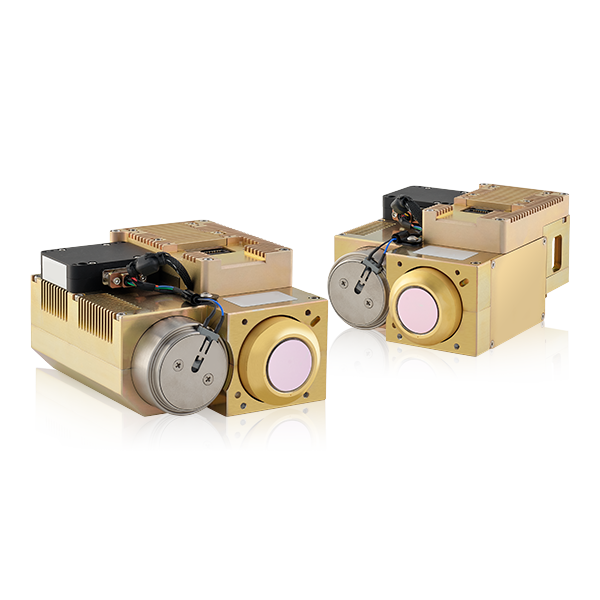 Meet the Neutrino Family
Teledyne FLIR has you covered for any MWIR imaging application. Offering SWaP+C optimized VGA, SXGA, and QXGA resolution camera modules, with long-life/low-vibration linear coolers, common camera interfaces, and various continuous zoom lens combinations, Teledyne FLIR's Neutrino® portfolio provides the best solution available.
Specifications
Overview
Non-Operating Temperature

-57°C to +80°C (-65°F to +176°F)
Spectral Band

3.4 to ≥ 4.9µm Standard
System Overview
Color Palettes

Yes, RGB888 mode
Size (L x W x H)

7.4 cm x 4.6 cm x 6.1 cm (2.9" x 1.8" x 2.4")
Connections & Communications
Discrete I/O Controls Available

One Discrete, custom configurable at factory
External Sync Input/Output

Master or Slave
Primary Electrical Connector

80-pin Hirose, DF40C-80DS
USB

Yes
User Configurability via SDK & GUI

Yes
Electrical & Mechanical
Weight

< 380 grams (<13.4 oz)
Environmental & Approvals
Humidity

Non-condensing between 5% - 95%
Operational Altitude

40,000 ft (~12km)
Shock

Lateral 190 g @ .55 ms; Vertical 320 g @ .55 ms; Axial 550 g @ .8 ms (goal)
Vibration

5.8 grms 3-axis, 1hr each
FPA Control
Direct Injection Snapshot Prog operation

Yes
Programmable Integration Time

Yes (.01ms - 16ms)
ROIC

ISC0403
ROIC Modes

Free Run, Readout Priority, & Integration Priority
Well Capacity

7 x 10 electrons
Imaging & Optical
Array format

640 x 512, 15µm pitch
Camera Link

Yes (accessory board required)
Cold Aperture Height

19.7mm from FPA
Continuous Zoom

Yes, up to 8x
f-number

f/5.5 Standard, f/4 & f/2.5 options
Frame Rate Options

60Hz/50Hz (NTSC/PAL), 30Hz/25Hz (averaging enabled)
Image Optimization - AGC

Linear, Histogram Equalization, DDE
Invert/Revert

Yes
NTSC/PAL (field switchable)

Yes (accessory board required)
Parallel (24-bit/16-bit/8-bit)

Yes
Sensitivity [NEdT]

< 25mK (50% well fill at TBB=30°C flood mode)
Sensor Technology

HOT MWIR
Shutter

Shutterless
Symbology

Yes, RGB888 mode
Time to Image

< 4min 23°C ambient (goal), < 2min 23°C ambient (goal, with shutter)
Power
Input Power

+3.3 VDC Camera, +12 VDC Cryocooler
Power Dissipation

<8 W cooldown, <4 W steady state @ 23°C
System Interface
Communication

USB or UART (921.6k baud)
Export Restrictions
Export Restrictions
The information contained in this page pertains to products that may be subject to the International Traffic in Arms Regulations (ITAR) (22 C.F.R. Sections 120-130) or the Export Administration Regulations (EAR) (15 C.F.R. Sections 730-774) depending upon specifications for the final product; jurisdiction and classification will be provided upon request.